Florida Marine Customs is a Certified Fabricator and Installer of SeaDek® in the state of Florida. Durable and shock absorbent, SeaDek® provides not only an exceptional traction surface but also lessens the fatigue brought on by prolonged standing and working on hard decking and platforms. SeaDek® also protects your deck from scratching, chipping and dents. Fishermen will appreciate SeaDek's® noise reducing qualities. This is a nonabsorbent, closed cell PE/EVA blended material specifically formulated for marine applications. Sports & commercial fishing, flats boats, sailboats, ski boats, commercial marine, house boat, personal water craft, platforms and steps are just a few of the unlimited applications for SeaDek® Non-Skid Marine Traction.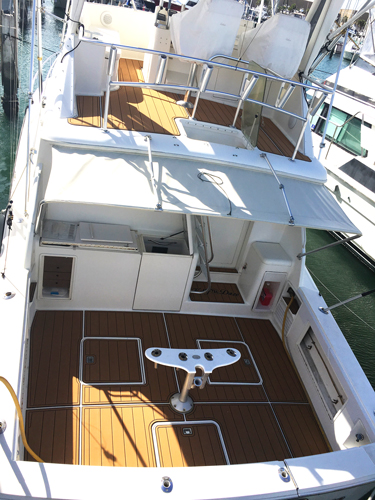 We Will Travel
Ask About Mobile/Remote Installations.4>
407-704-5676 option 2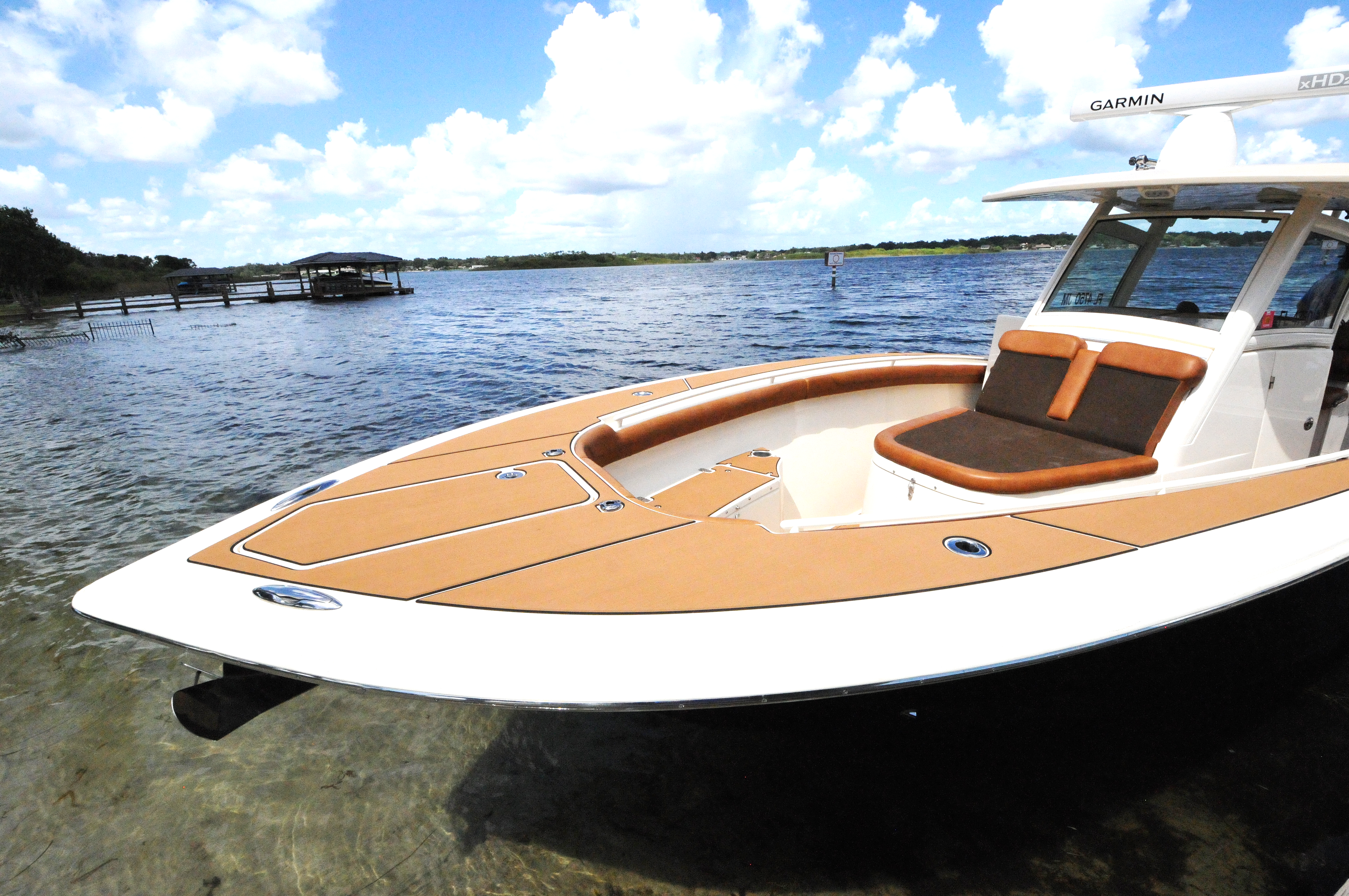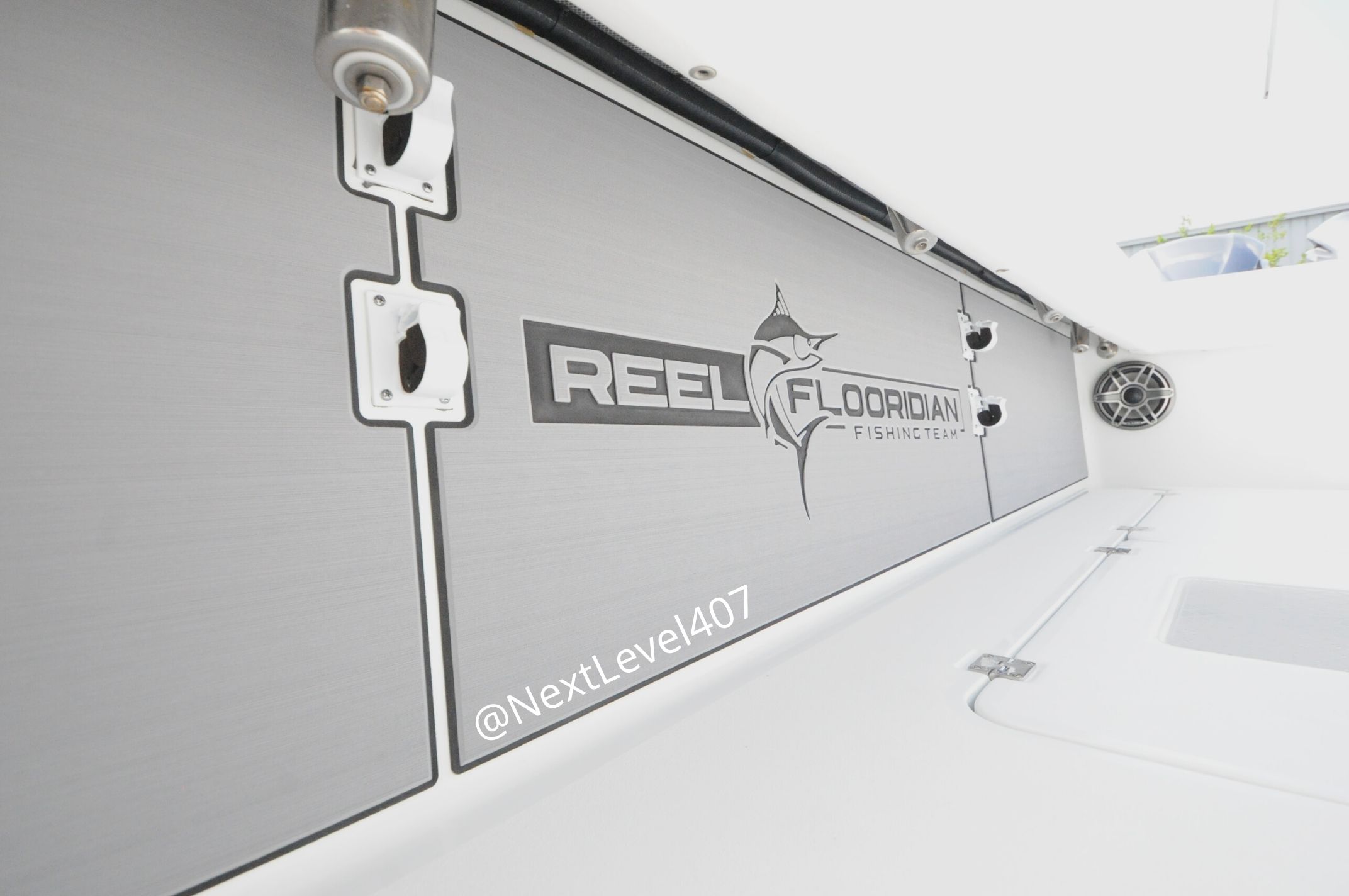 What is the Whole Process for SeaDek®
8 steps of the process to installing SeaDek® from beginning to end.
1
Consultation
Call us or stop in today to talk to one of our SeaDek® Certified Installers about applying on your boat and other vehicles.
2
Scan
Not every boat is the same, so we need to have our Certified Installer scan every inch of the areas you want SeaDek® installed.
3
Email Design Over
The 3rd step is we email you proof of the layout in an email of the pads and pattern as will look on your boat or vehicle.
4
SeaDek Is Custom Cut
The 4th step is your new high end soft marine floor gets cut to the precise dimensions.
5
The Area Is Cleaned
The 5th step is we clean the surface of the floor completely before installing so the material adheres properly.
6
SeaDek® Is Installed
The 6th step is we install SeaDek® to the specific areas that were requested.
7
SeaDek® Is Installed
The final step 7, we go over everything again. Our certified installers will double and triple check the material has the best possible adhesion to the surface.
8
Get On The Water
Step 8 is, that you are completely satisfied with the installation and Have Fun!!!!
See a Few Boats We've Installed SeaDek®
Pick from Thousands of Custom Colors, Textures and Pattern Combinations
Ask us about adding custom logo's, fish rulers, and other cool custom design ideas you have for your boat.
Pattern Choices & Textures : Embossed or Brushed
Why SeaDek®?
-Exceptional traction even when wet- -Unparalleled comfort when standing, walking or leaning on boat surfaces- -Shock absorption, which decreases fatigue- -Protection for boat surfaces against scratches, chips and dents- -Noise reduction characteristics (ideal for fishermen)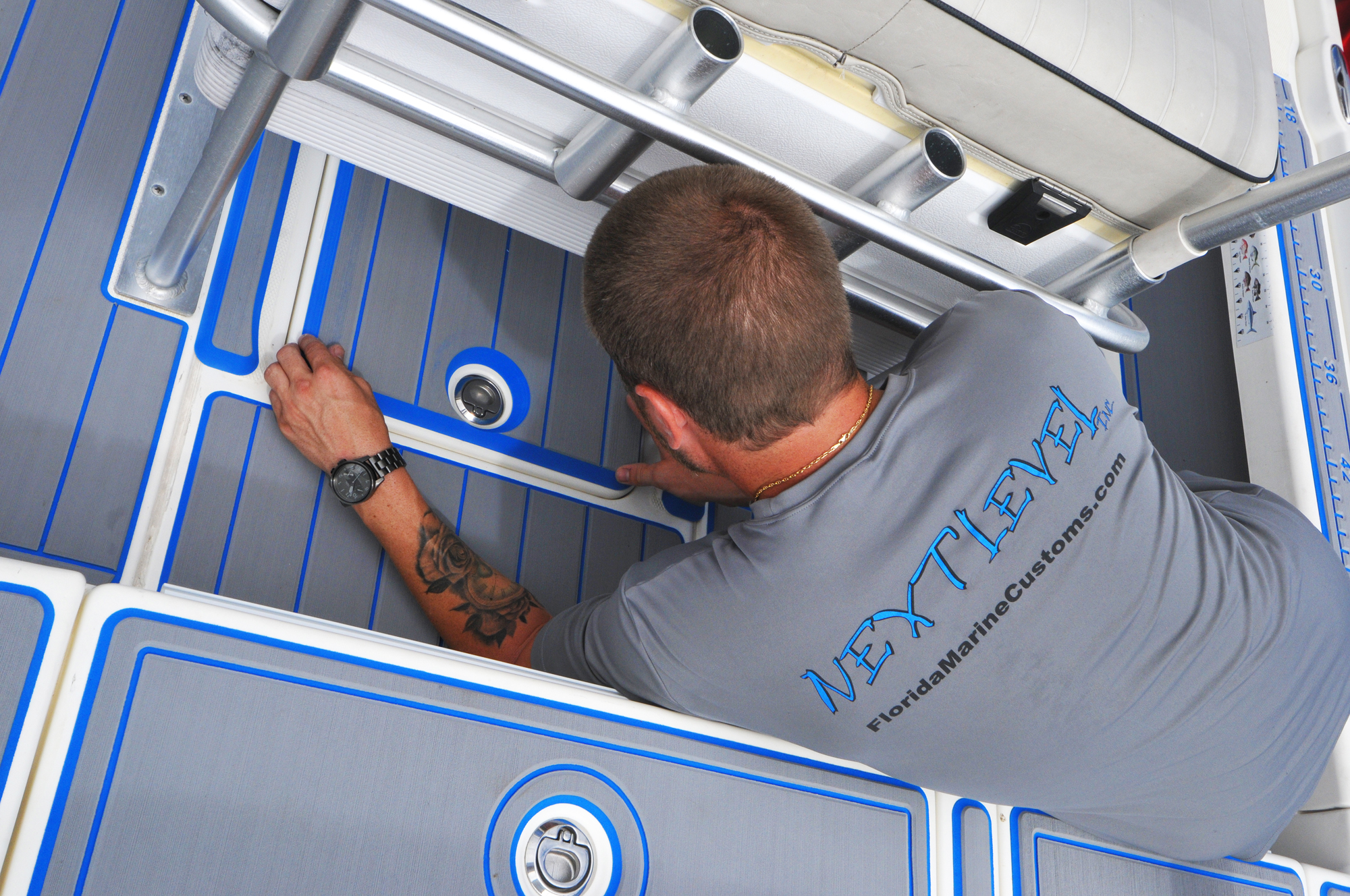 For custom products, find a SeaDek® Certified Fabricator or Installer near you!
With an expanding network covering North America, South America, Australia, New Zealand, Europe, Asia, and the Middle East; it's never been easier to have a SeaDek® professional take your project from start to finish. SeaDek Certified Fabricators are factory trained to specialize in the entire SeaDek® process. They create digital patterns for boats, create CAD drawings, cut SeaDek® PE/EVA material using CNC technology, and install the finished products. Working directly with the factory or a Certified Fabricator, SeaDek® Certified Installers are factory trained to capture boat patterns and install finished products. All SeaDek® products obtained through Certified Fabricators and Installers are manufactured using genuine SeaDek® PE/EVA foam, and are installed with our pressure sensitive adhesive, which is applied and inspected at the SeaDek® factory in Rockledge, Florida. All SeaDek® Certified Fabricators and Installers can be located via SeaDek's Interactive Map or by downloading the Certified Fabricator and Installer Directory.
Contact Us
--Orlando Location-- 85 W. Michigan St. Orlando, FL 32806 --Debary Location-- 485 S Shell Rd, Suite B1-B4 DeBary, FL 32713